A Historic Landmark Resurrected
BOUTIQUE HOTEL - VENUE - GATHERING SPACE
Montfort Hall, now known as HEIGHTS HOUSE HOTEL, was commissioned in 1858 by william montfort boylan with the guidance of British architect William Percival. THE ITALIANATE STYLE MANSION was completed in 1860 and sits on the highest point of the now historic BOYLAN HEIGHTS neighborhood in DOWNTOWN RALEIGH...
EXPLoRE THE SPACE
Click through the slider to see some our featured spaces, or click the "explore all rooms" link below to get a more comprehensive look at the space and grounds of Heights House.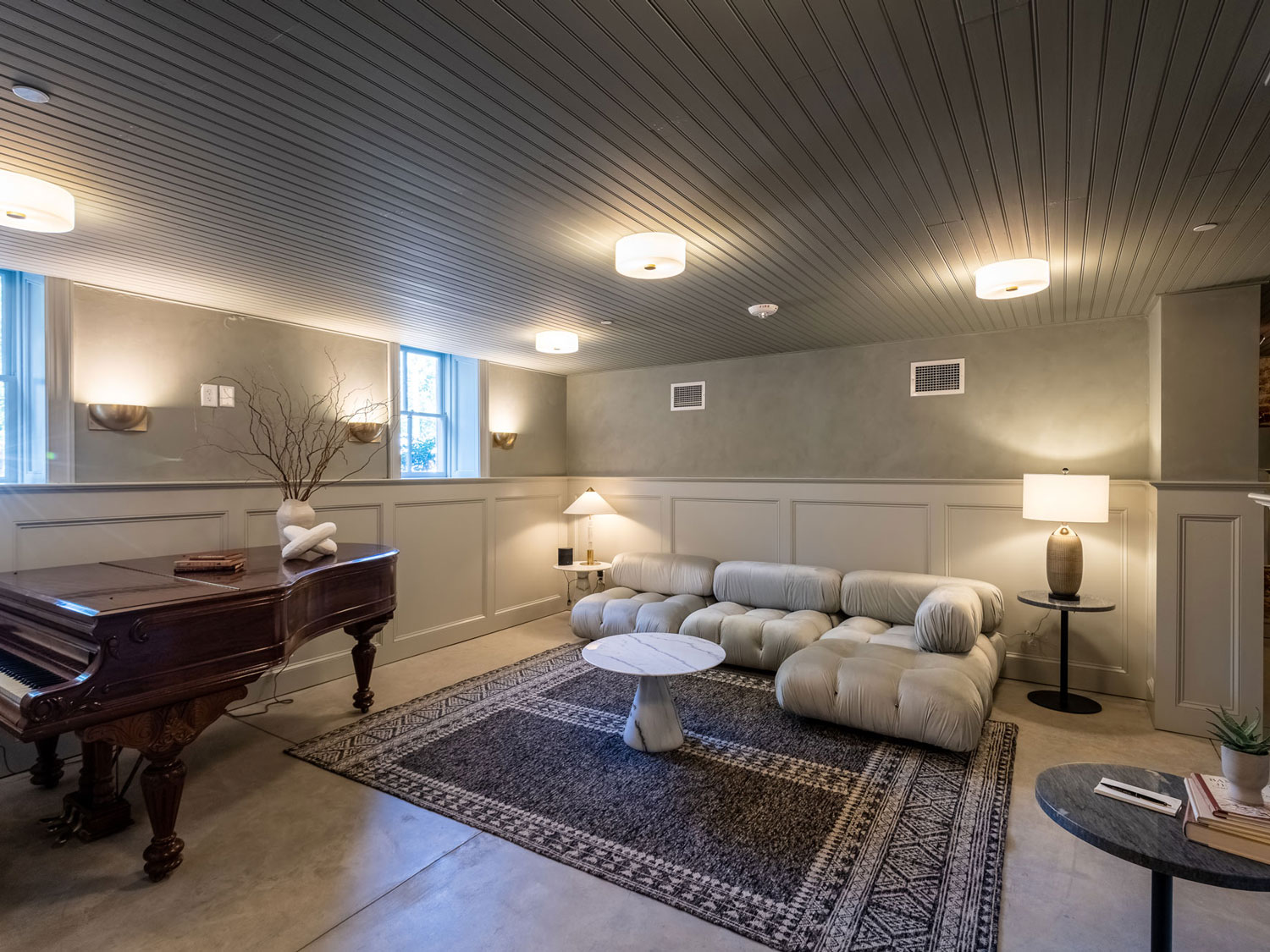 The Lower Lounge
If you're looking for a place to hangout that's a bit more tucked away, there's always the Lower Lounge (if you can find it). Grab your drink, head downstairs (there's a clue) and enjoy a more cozy atmosphere...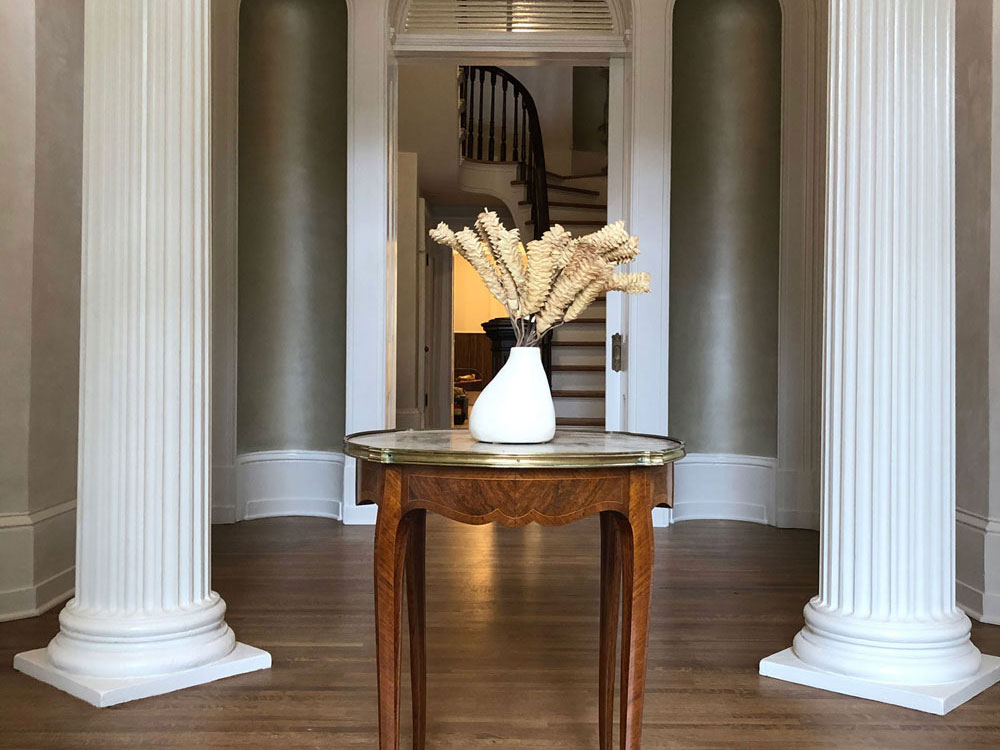 The Foyer
Bathed in light through the day, the towering foyer is one of the most open spaces in the house. Upheld by four Italianate pillars, the ceiling opens up and into the central rotunda on the second story...
The Library
Off to the left of the foyer, you'll enter the library. The library and its shelves are full of curiosities and oddities, both historic and modern, for your exploration...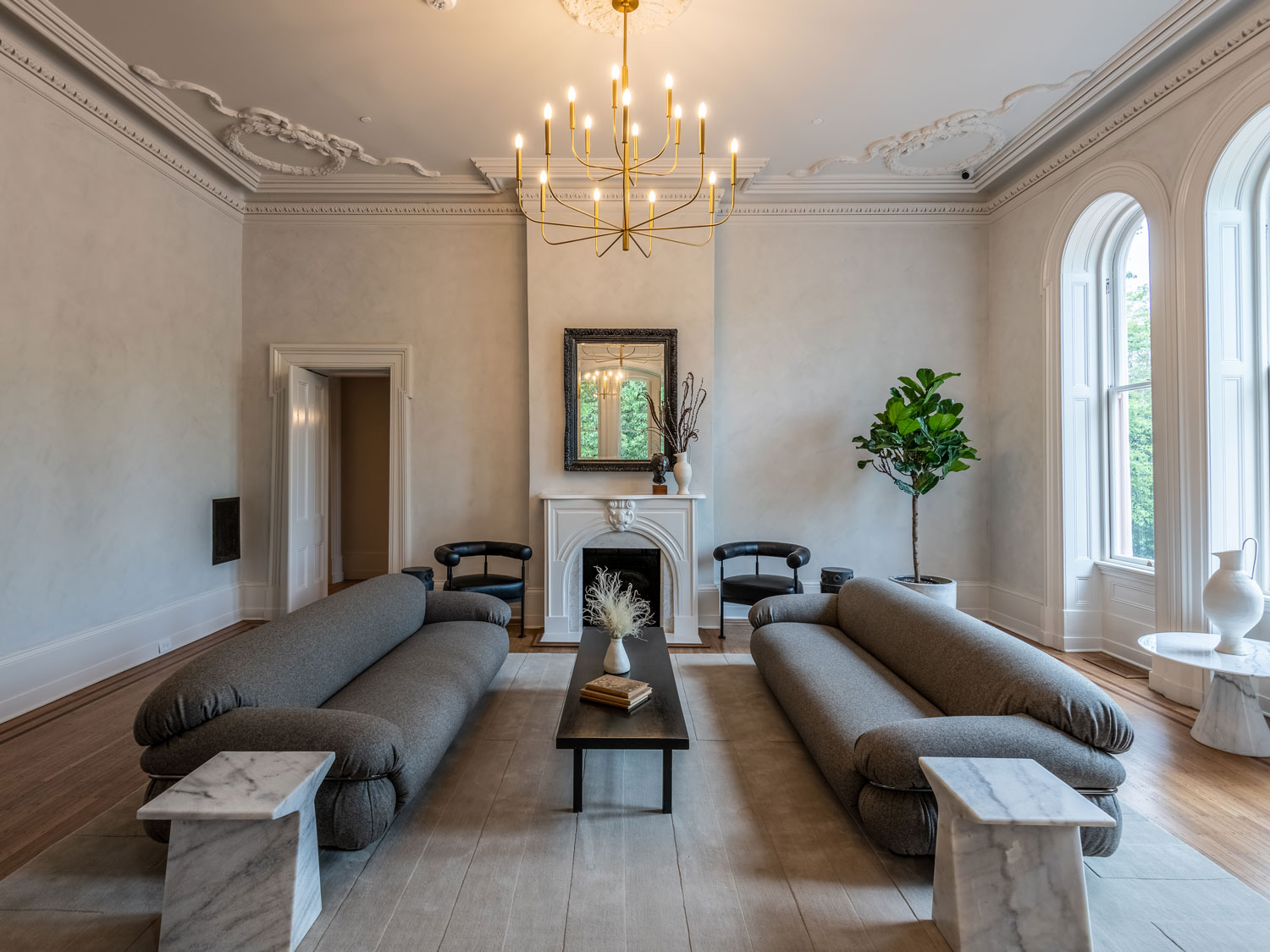 The Drawing Room
Through the arch of the parlor you'll enter the drawing room, one of the most visually compelling spaces in the house. Here you'll find many markers of the original craftsmanship of the house...
Rooms
The house has nine large ensuite guest rooms that can sleep up to 20 guests, and offer a wide range of stay experiences, from the sprawling Honeymoon Suite to our Standard Queen rooms...
The Dining Room
Through the library you'll find the dining room, where you have the option of spending your mornings for breakfast, or where you can have host your next private dinner...
The Parlor
Right off to the right of the foyer, you'll find the parlor. The parlor features our lovely bar made by Raleigh architects and artisans at Tactile Shop, and space to hangout...
explore all rooms ▸